November 5, 2019
AUSPAN INFORM NOVEMBER 2019
Hello and welcome to the November 'AUSPAN INFORM'
Featured in this months AUSPAN INFORM is
Testimonial from John Warr of Waringa Farming
Fertilizer and Grain Storage sheds
Worthy Parts Expo and Esperance Show
WARINGA FARMING MACHINERY & WORKSHOP SHED
This month Steve and Josh made the trip to Geraldton to catch up with Mr John Warr from Waringa Farming. AUSPAN recently built this impressive workshop / machinery shed for him in South Yuna. This shed is 80 metres long, 30 meters wide, 7 meters high and also has two 12 x 24 meter cantilever canopies. This shed also features sliding doors along both sides to allow for machinery to be driven through and also for it to be fully enclosed when ever needed. Watch the video below to hear what Mr John Warr has to say about AUSPAN!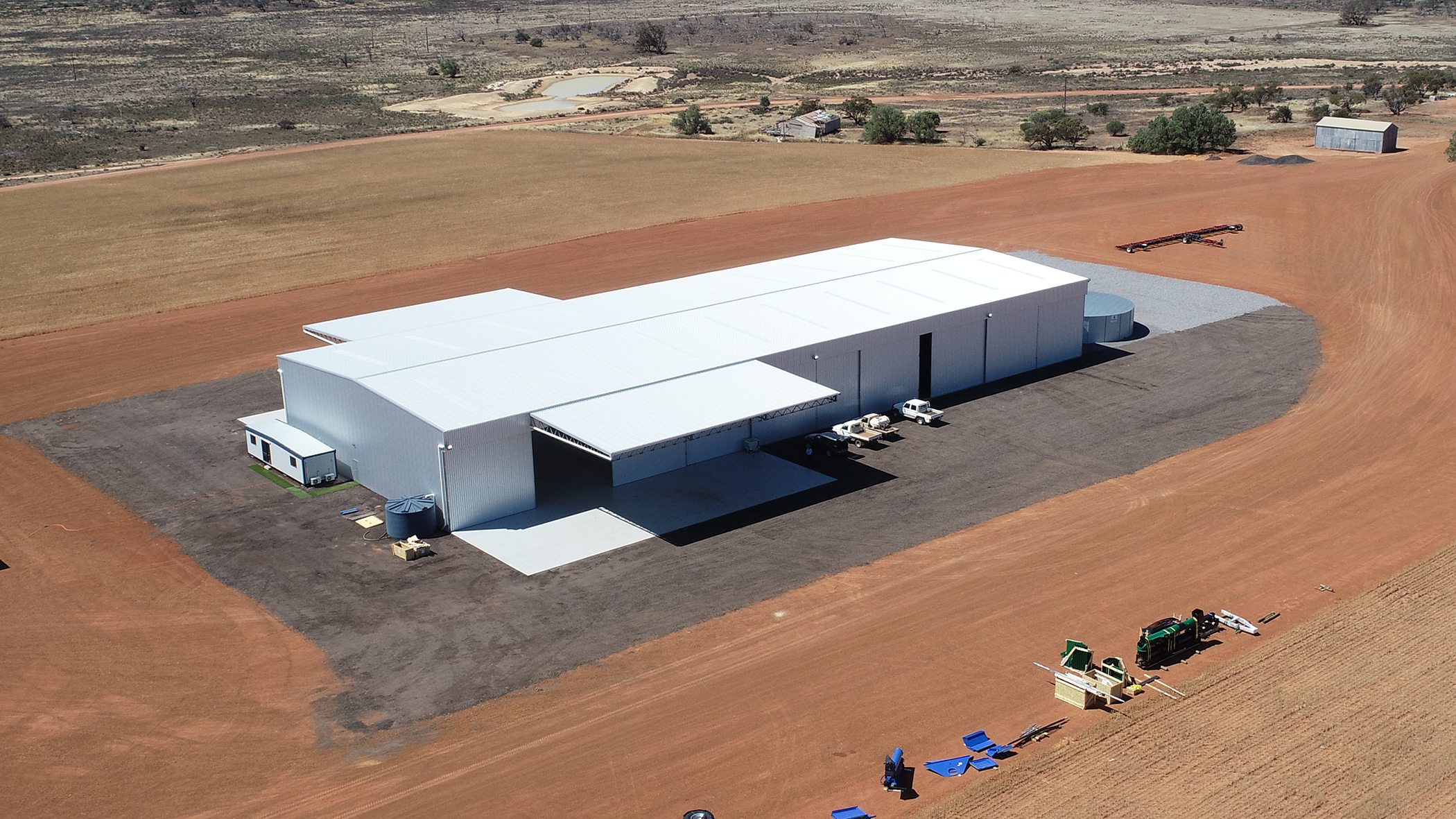 GRAIN & FERTILIZER SHEDS
With harvest underway in many parts of the state there comes a need for grain storage. We have recently completed a 24 x 21 grain shed in Wongan Hills and a 24 x 15 fertilizer shed in Coomalbidgeup. If you are needing a grain shed or a fertilizer shed for the new season call AUSPAN we'll be more than happy to help!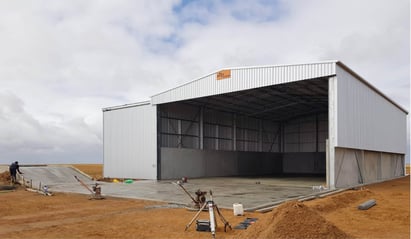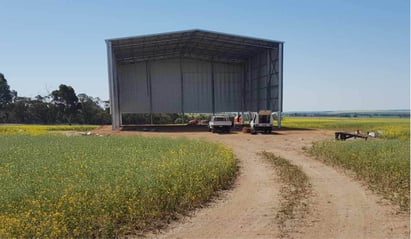 WORTHY PARTS EXPO AND ESPERANCE SHOW
AUSPAN exhibited in the Worthy Parts Expo in Kalgoorlie. We really enjoyed showcasing the two heavy vehicle workshops recently completed. We also enjoyed attending the Esperance show and meeting up with past and future clients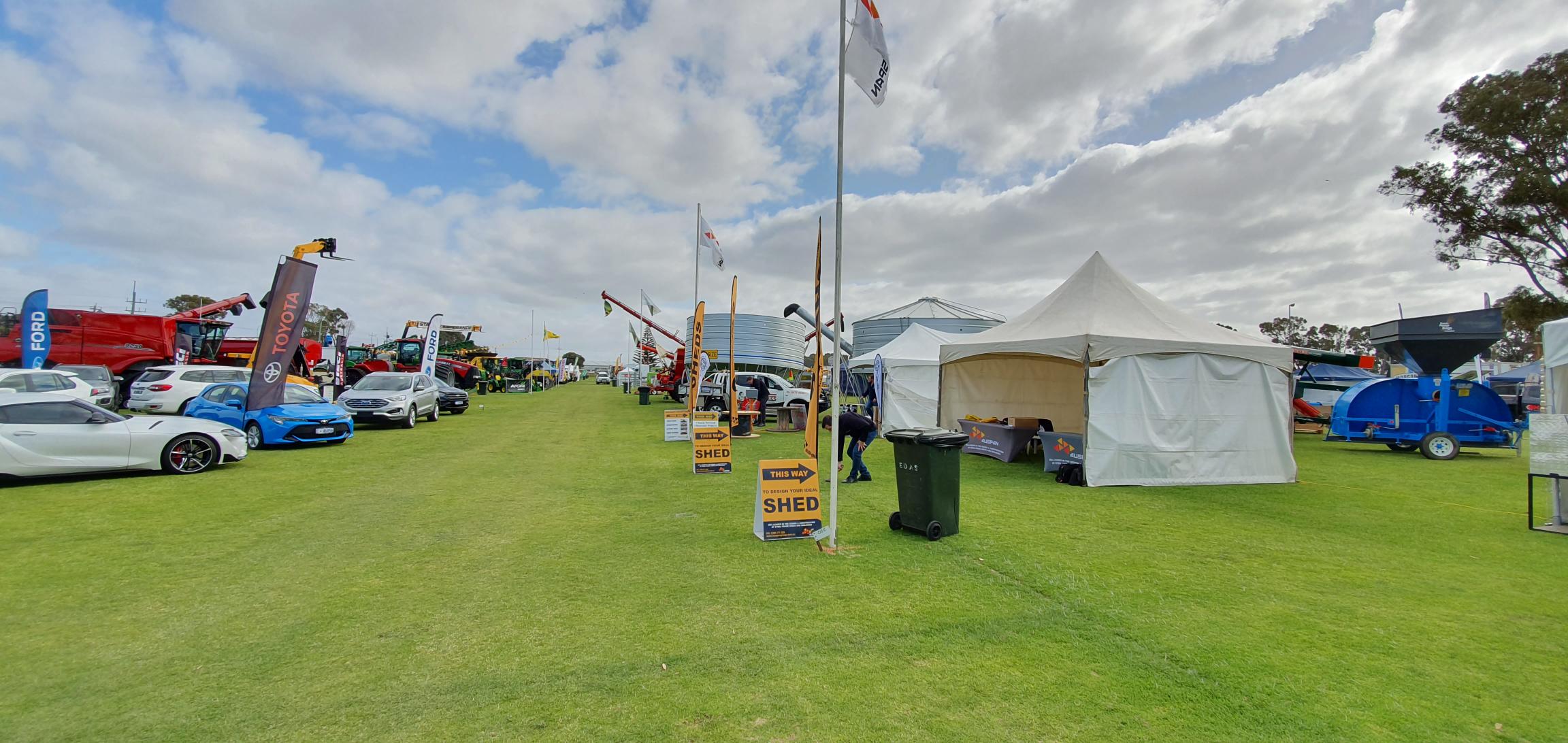 Thank you and all the best for November!
If you have any questions or queries regarding customized building solutions here in WA – then feel free to contact us now