March 5, 2019
AUSPAN INFORM MARCH 2019
Hello and welcome to your AUSPAN inform for March 2019.
This month's update features the following topics:
Wagin Woolorama
Completed Hangar Project
AUSPAN is here to help you
WAGIN WOOLORAMA
Firstly – Wagin Woolorama! If you are going to be at the Woolorama at the end of this week we would love to catch up!
Weather its site works, current shed design trends, concrete walls and floors or stormwater collection ideas – Charles & Myself will be there to assist with anything and everything to do with your upcoming shed project. You'll find us at the big yellow AUSPAN tent on the main oval, site 58. You won't miss us!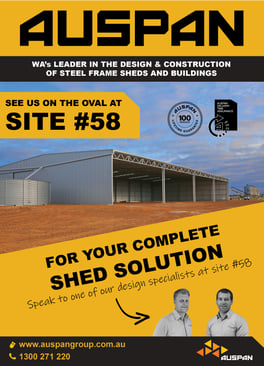 COMPLETED HANGAR PROJECT
We have recently completed a neat hangar build in Wongan Hills, WA. This hangar features a 25m airside opening and will be housing our client's collection of planes which includes a tiger moth.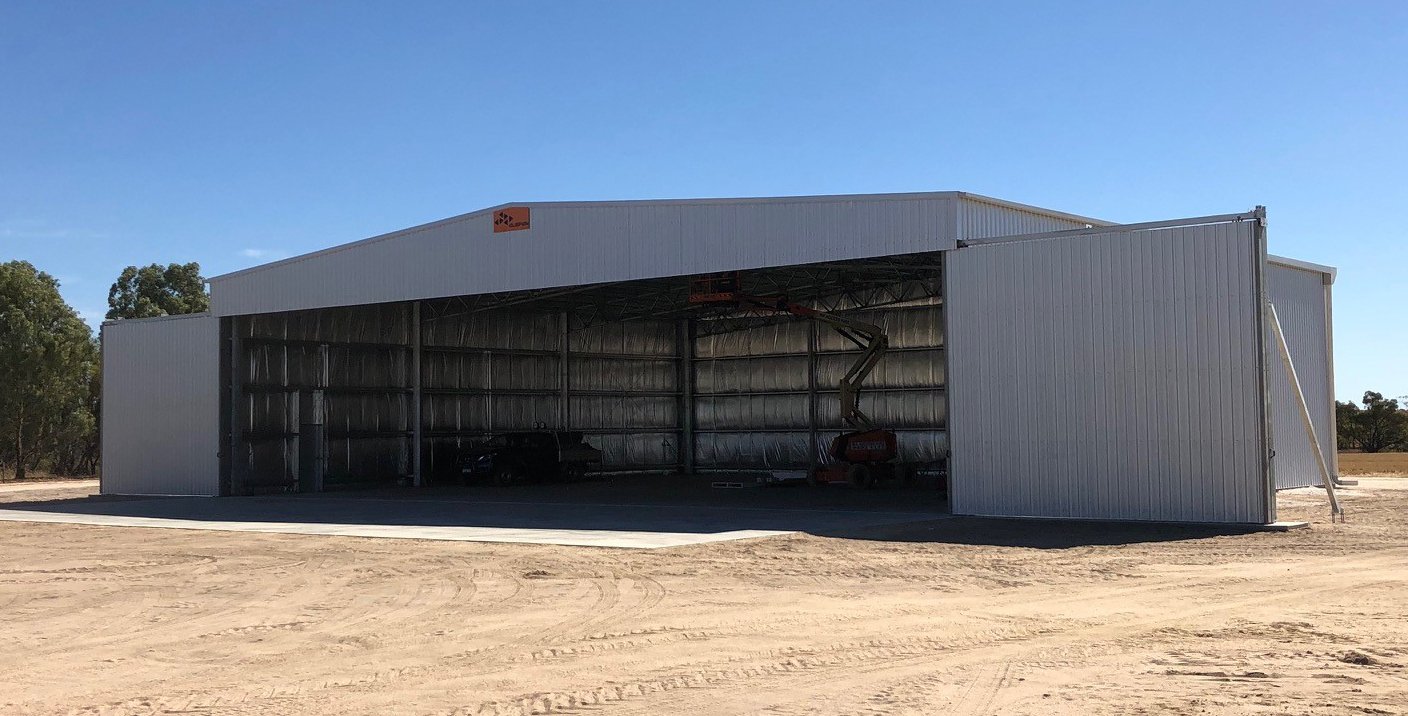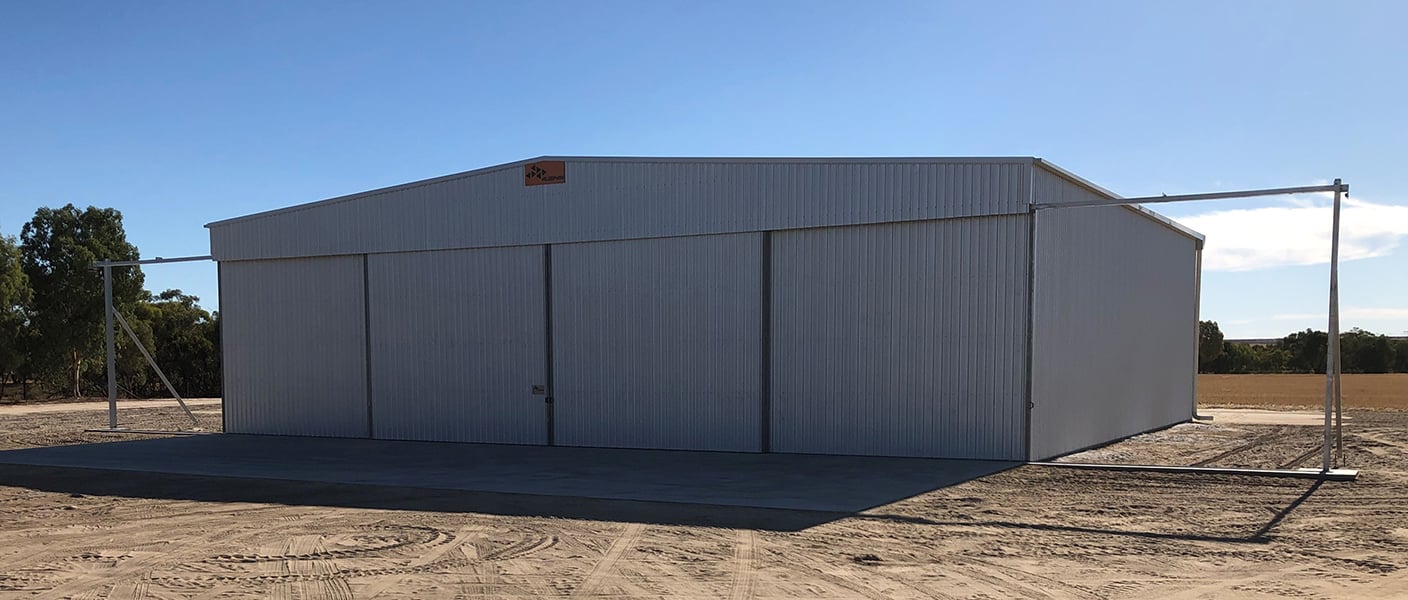 Here are some shots of the AUSPAN Roof Lift installation method. This method is safer as it significantly reduces the time spent working at heights and it also reduces overall site times.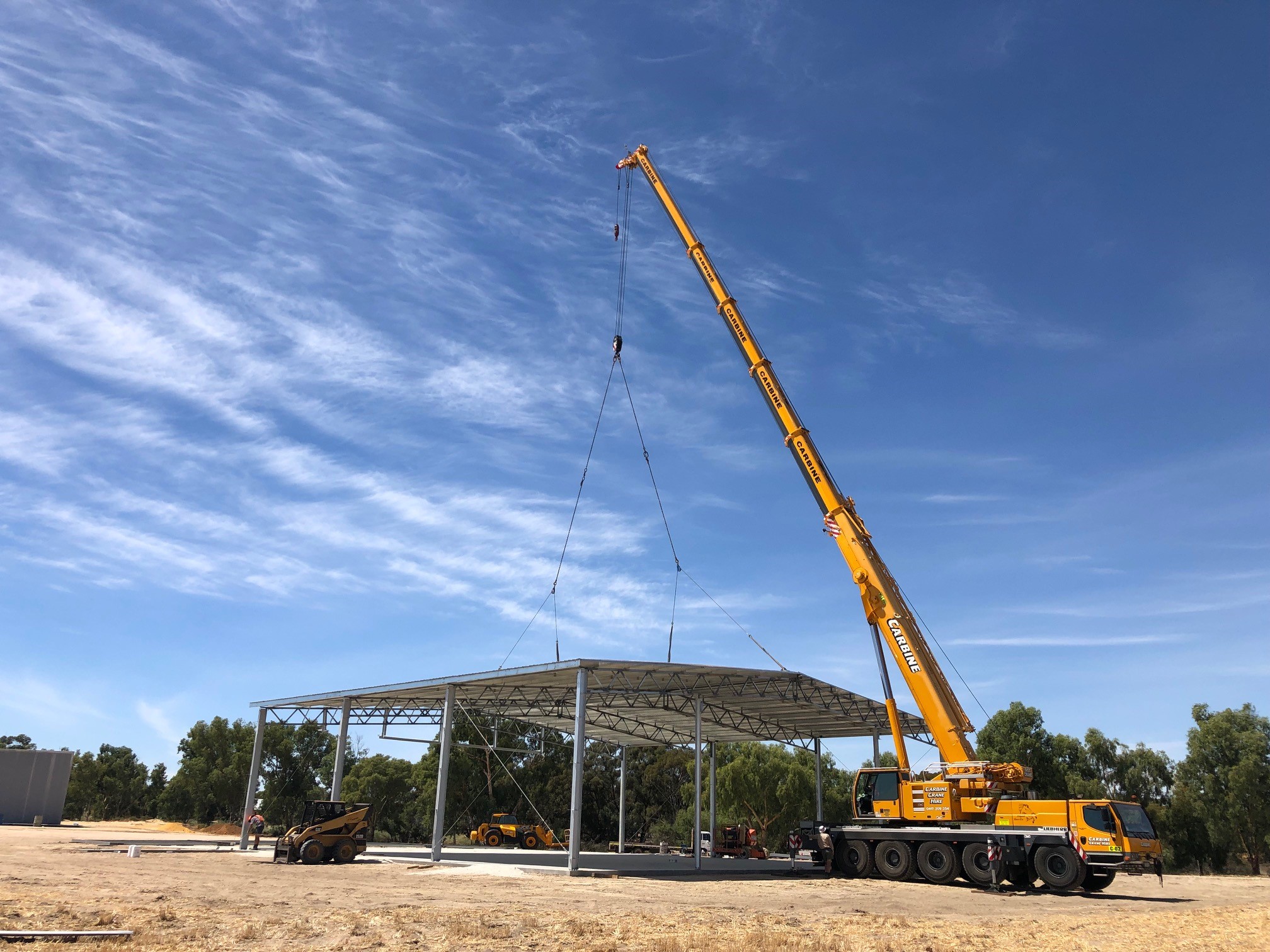 AUSPAN IS HERE TO HELP YOU
And for those that are new to working with AUSPAN – we are here to help you:
Yes, the AUSPAN story is one of a growing team that are leading the game in design & construction of steel framed sheds & buildings but we are more than that!
Whether you are a builder needing an edge to win a tender;
An equine enthusiast looking to impress
or a farmer that wants a farm visit to discuss best practice designs to suit your expanding program.
Make sure AUSPAN is the first call you make when considering your project
Here are some of the things that AUSPAN bring to the table for making your projects cutting edge:
all our work is custom design & construction project which means all we need from you is a download of your ideas and from there we will pull it together into the facility that you want.
AUSPAN's portfolio of over 750 projects across WA offers a wealth of experience to your project.
The 'A' team has a strong 'CAN DO' attitude which see's AUSPAN often being the piece of the puzzle that makes projects happen.
And with 3 locations across Western Australia – we have a building specialist very close to your project ready to discuss how to make yours happen.
Contact us as soon as you are ready to get some action happening on your project – AUSPAN is here to help.
Thank you and all the best for March.
If you have any questions or queries regarding customized building solutions here in WA – then feel free to contact us now.