January 8, 2019
AUSPAN INFORM JANUARY 2019
Hello and welcome to your AUSPAN inform for January 2019.
This month's update features the following topics:
3000m2 warehouse in Picton WA for Shedforce
End of Year at AUSPAN
3000m2 Warehouse in Picton WA for Shedforce
The end of the last year saw the completion of the 3000m² warehouse in Picton WA. We had 5 weeks and 4 days to get this project designed, fabricated, delivered and installed. The AUSPAN team rose to the challenge and this impressive building was completed 1 day ahead of schedule. The very next day this building was put to use and is now a functioning warehouse. This once again shows our dedication and commitment to you and the unbeatable lead time guarantee.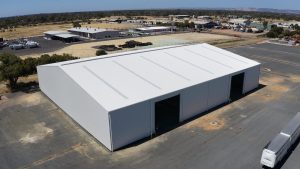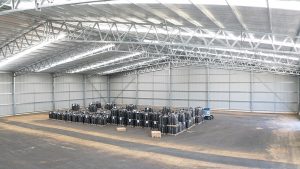 End of year at AUSPAN
We celebrated the end of year in style at AUSPAN this year, with a lamb on the spit and plenty of refreshments – a great way to wrap up for 2018!
With a number of projects already underway and some positive economic signs, 2019 is off to a great start!
Thank you and all the best for January.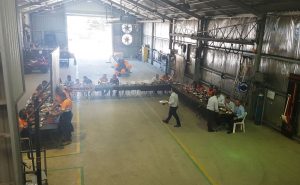 If you have any questions or queries regarding customized building solutions here in WA - then feel free to contact us now.