December 4, 2018
AUSPAN INFORM DECEMBER 2018
Hello and welcome to your AUSPAN inform for December 2018.
This month's update features the following topics:
AUSPAN 2018 Honda / Cashback Prize draw
Current projects here at AUSPAN
Holiday Hours
AUSPAN 2018 Honda / Cashback Prize draw
Last Friday we pulled the names out of the hat for the AUSPAN 2018 Honda or cashback prize draw! And no doubt you are keen to know who the winners were! Watch the video for the results!
A big thank you to all our entrants and congratulations to our 3 lucky winners!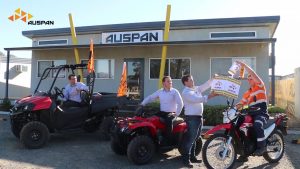 CURRENT PROJECTS HERE AT AUSPAN
Its hard to believe we only have 3 weeks left to go till Christmas and the team at AUSPAN is finishing the year as pumped as ever, with 59 shed projects on the go at various stages of design, fabrication, delivery or installation we are sure looking forward to the lamb on the spit coming up at head office on Friday the 21st.
Here's a snapshot of some activity during the past month:
BBQ lunch on the 2nd November to celebrate achievements during October.
The 6th November was marked by an interesting project award – it's a 3000m² warehouse building in Picton, WA – this is a large shed and quite a simple shed to build but the catch to this one is that it needs to be installed by the 15th of December – that's just 5 weeks and 4 days - make sure you check January's Inform to see how we went.
AUSPAN exhibited at the Albany show on the 9th & 10th of November – this show saw the Albany Ag Pavillions facilitate their second Albany Show!
Completion of AUSPAN's 2x largest power generation buildings out in the Tanami Desert, Northern Territory.
Site visit to a recently completed shearing shed project in Kojonup, WA.
Heavy steel everywhere you look and footings poured in preparation for installation of 2x Heavy Vehicle workshops during December/January.
Installation underway at Geraldton Animal Management Facility.
Oakford Equestrian Hospital arena complete.
Bremer Bay Honey House complete.
Maddington waste facility shed refurbishment underway.
BHP Mt Keith shed extension complete.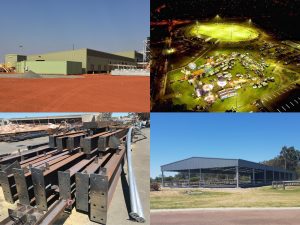 HOLIDAY HOURS
With the end of year is almost here and we'd like to advise that we are staying open - sure we've got plenty of plans for enjoying time with family and friends and recharging ready to hit 2019 running, but part of being customer focused means that we have also got plans in place so the only days you won't get us on the phone are the Public Holidays.
We hope you have a great, well deserved break & we look forward to seeing you again in the New Year! Thank you.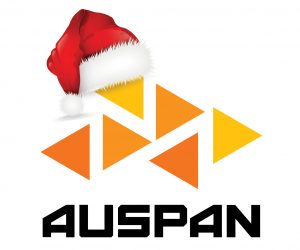 If you have any questions or queries regarding customized building solutions here in WA - then feel free to contact us now.