August 15, 2018
AUSPAN INFORM AUGUST 2018
Hello, and welcome to your AUSPAN Inform for August 2018.
This month's update features the following topics:
Newmont Mining - Tanami Operations
Beenyup Advanced Water Recycling Plant Stage #2
See AUSPAN at Mingenew Expo, Dowerin Field Day & Newdegate Field Day.
Newmont Mining - Tanami Operations
AUSPAN is kicking off on site at Newmont Mining's Tanami Operations which is located in the remote Tanami Desert of Australia where Newmont Mining Corporation produces over 400,000 ounces of Gold each year.
After some interesting experiences with camels & dingoes the structural steel installation for the first power generation building is under way. Watch this space as the project progresses to the exhaust support structures, workshops and the next generator building.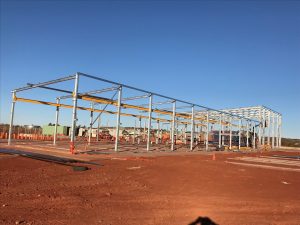 Beenyup Advanced Water Treatment Plant Stage #2
One interesting project that we are currently working on with Westforce Construction is the Stage #2 of the Beenyup, Advanced Water Recycling Plant for the Water Corporation.
With approximately 200 ton of steel already fabricated, the installation is well under way with the AUSPAN Roof Lift process to be complete this week.
This Stage #2 construction is very similar to the Stage #1 build which AUSPAN completed in 2015. Once the plant is up and running it will be another step towards making Perth's water resource sustainable.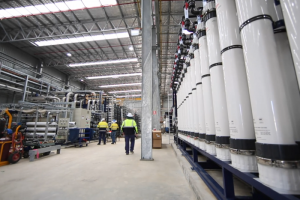 See us at Mingenew Expo & Dowerin Field Day this month
The AUSPAN 2018 HONDA/Cashback Prize Draw are here waiting to be won! :-)
If you are going to be at Mingenew Expo or Dowerin Field Day this month - we would love to have a chat.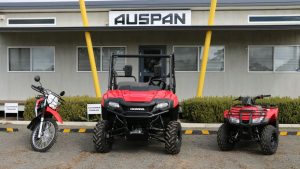 If you have any questions or queries regarding customized building solutions here in WA - then feel free to contact us now.