April 7, 2020
AUSPAN INFORM APRIL 2020
Hello and welcome to the April 'AUSPAN INFORM'.
HOW TO GET YOUR SHED BUDGET PRICE ONLINE IN 5 MINUTES
With the current importance of remote working, AUSPAN has just launched the 'AUSPAN Budget Estimator' tool to assist anyone looking to do their shed research online.
Whether your project requires an Industrial, Agricultural or Equestrian building, or if your site is in any of the 4 wind regions of Australia – the AUSPAN Budget Estimator Tool will be able to help with your high-level budgeting.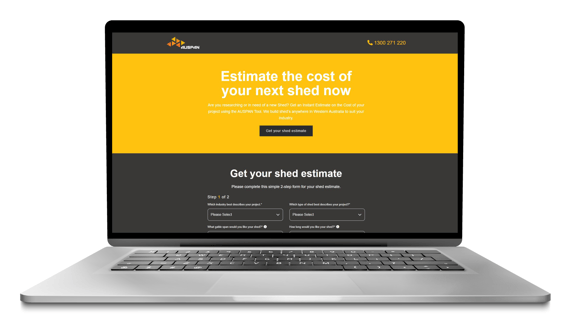 $150,000 INSTANT ASSET WRITE OFF NOW AVAILABLE
Have you spoken to your accountant to see how you can save this year with the new Government stimulus measures?Watch the video below to learn how the new $150,000 instant asset write off applies to sheds.
AUSPAN has plenty of stock material, manufacturing capacity and the Lead Time Guarantee that see your shed up by June 30. As always, the A teams' 'CAN DO' attitude is thriving, and we are available anytime to assist with your shed needs.
Thank you and all the best for April!