November 6, 2018
AUSPAN INFORM NOVEMBER 2018
Hello and welcome to your AUSPAN inform for November 2018. Second last month of the year and we are flat out!
This month's update features the following topics:
Carz4U Award
Fodder Storage Tax Write off
Tanami Power generation buildings
todaytonight Beenyup Video feature
Carz4U Award
We are excited to have been entrusted with the Design & Construction of a new 3900m2 Showroom for Carz4U, which is part of the John Hughes Group. This build is a full tilt panel building which includes an engineered alternative solution for the fire requirements and will more than double the size of their indoor car showroom facility. This project will kick off on-site early in the new year so watch this space for updates as we go.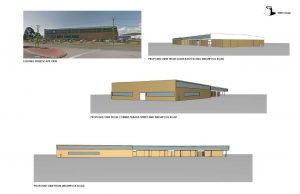 Fodder Storage Tax Write off
For any Primary Producers out there that aren't aware yet, we thought you would be interested to hear that on 19th August, the Government announced that it would provide farmers with the opportunity to better drought-proof their properties by allowing primary producers to immediately deduct the cost of their fodder storage assets, such as silos, grain storage sheds & hay sheds. This has previously been depreciable over three years. Here's your opportunity to take advantage of a great incentive from the government to help your dream grain or hay storage shed become a reality.
Click here to read the Government Media release.

Tanami power generation plant buildings
The boys have been busy in the middle of the Tanami Desert installing 2 power station buildings for one of our great clients, Zenith Pacific. From the access road destroying spare tyre carriers, dingoes taking tool belts from the truck, through to camels crossing the roads on the way out there, we have proved the "can do" attitude of AUSPAN and our great sub-contractors make projects happen anywhere, everywhere, safely and on time.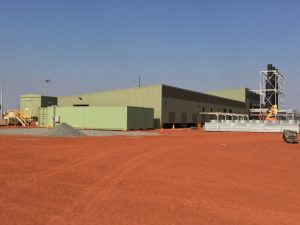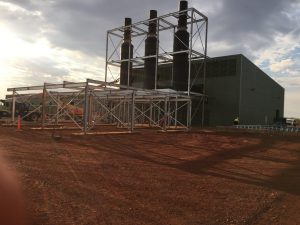 Todaytonight Beenyup video feature
Did you notice AUSPAN's innovative construction techniques feature on the today/tonight on Monday? Well done all involved, we have enjoyed working closely with Westforce Construction to deliver the buildings for this iconic project.
AUSPAN 2018 Prize Draw / Cashback
It is the last month for getting into the AUSPAN 2018 Prize Draw/Cashback to be drawn on 30th November.
Order now to get your name in the hat. This could be your $14,000 dollar Christmas present!

If you have any questions or queries regarding customized building solutions here in WA - then feel free to contact us now.