July 9, 2020
AUSPAN INFORM JULY 2020
Hello and welcome to the July 'AUSPAN INFORM'.
Project Throwback - CJD Port Hedland
Back in 2014, the AUSPAN team was privileged to be involved in the design & construction of a new state of the art facility for CJD Equipment in Port Hedland.
I have included a link to the project case study for your interest but let me share quickly why the MD of CJD Equipment was comfortable to work with AUSPAN:
"They are a West Australian family company as we are, so we were
pleased to go with them and am really pleased with the outcome"
Alan Barnett | CJD Equipment
We appreciate Alan's kind words here as this is the same long-term approach that shapes AUSPAN and our decisions and we certainly appreciate the current shift to more and more companies looking to work with and support genuine, local WA businesses.
Although the AUSPAN team has grown and delivered over 800 buildings since the CJD project we still offer the same genuine can-do approach that only the local understanding and the family business service can offer.
Eligible Facilities for the 150K Instant Asset Write Off Incentive
As many would be aware – the current $150k instant asset write-off incentive has been extended to projects that are kicked off by the end of December 2020.
This is a unique opportunity for our valued primary production clients to invest in facilities that would typically be depreciated over many years.
We have prepared a list of eligible projects that you could consider investing in for your property.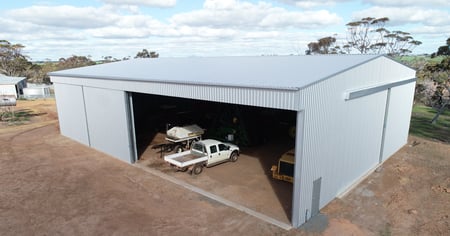 Workshop Sheds
40m(l) x 21m(w) x 6.75m(h)
40m Sliding Door System to front

1x 8m and 2x large 16m Openings

Supplied, delivered and installed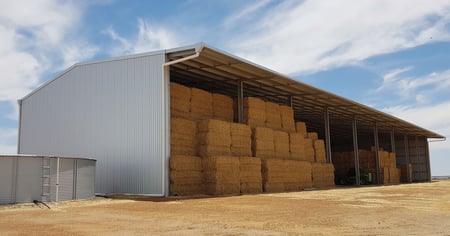 Hay / Machinery Sheds
48m(l) x 24m(w) x 8m(h)
Open front hay shed

Supplied, delivered and installed
*Order ASAP for installation ready for this hay season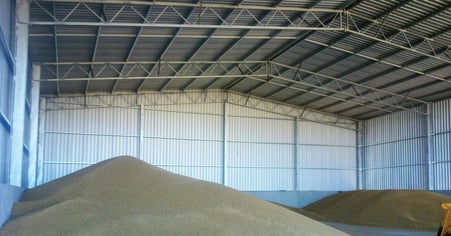 Grain & Fertiliser Sheds
24m(l) x 15m(w) x 8m(h)
2.4m high concrete grain walls

Concrete floor slab + 6m apron

Supplied, delivered and installed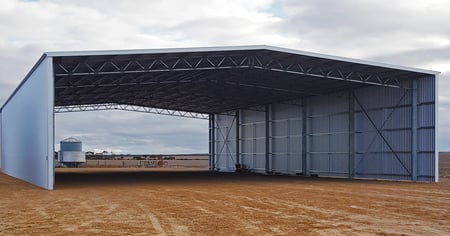 Tunnel Sheds
56m(l) x 24m(w) x 6.8m(h)
Open ended drive through shed

Supplied, delivered and installed
Thanks for reading, the team at AUSPAN look forward to assisting your project.
Stay safe and healthy and have a great July!