December 3, 2019
AUSPAN INFORM DECEMBER 2019
Hello and welcome to the December 'AUSPAN INFORM'
CROTHERS CONSTRUCTION - McINTOSH & SON BUILDING
This months feature is the McIntosh & Son building in Geraldton. AUSPAN completed this build in May this year alongside Crothers Construction. This shed is in wind region B and is 72 meters long, 40 meters wide and 8.5 meters high. It also features an impressive 5 track sliding door system along one of the 72-meter sides and 24m girder trusses, creating large openings and allowing easy access for large machinery. You will note that the shed is split into two sections, the front being a display area facing the road and the back being a workshop.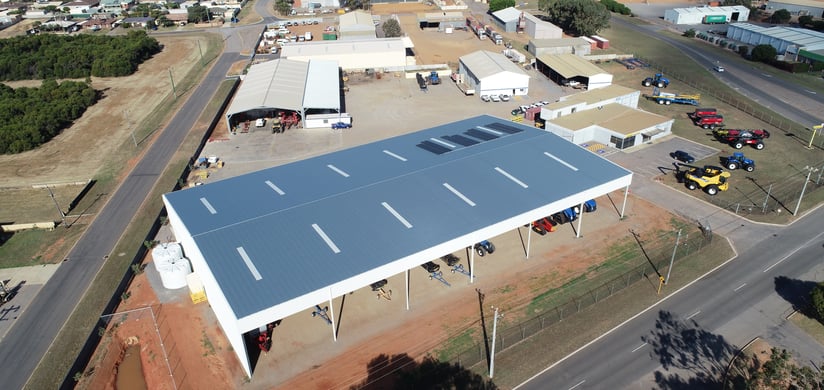 HOLIDAY OPENING HOURS
AUSPAN will be available every day during December & January so please feel free to call anytime.
The majority of the team will be off for end of year break from Friday the 20th December and will be back refreshed on Monday the 6th of January.
We wish you a Safe and happy break and all the best for 2020! 😁👍⛱️

Thank you and see you in January!
If you have any questions or queries regarding customized building solutions here in WA – then feel free to contact us now